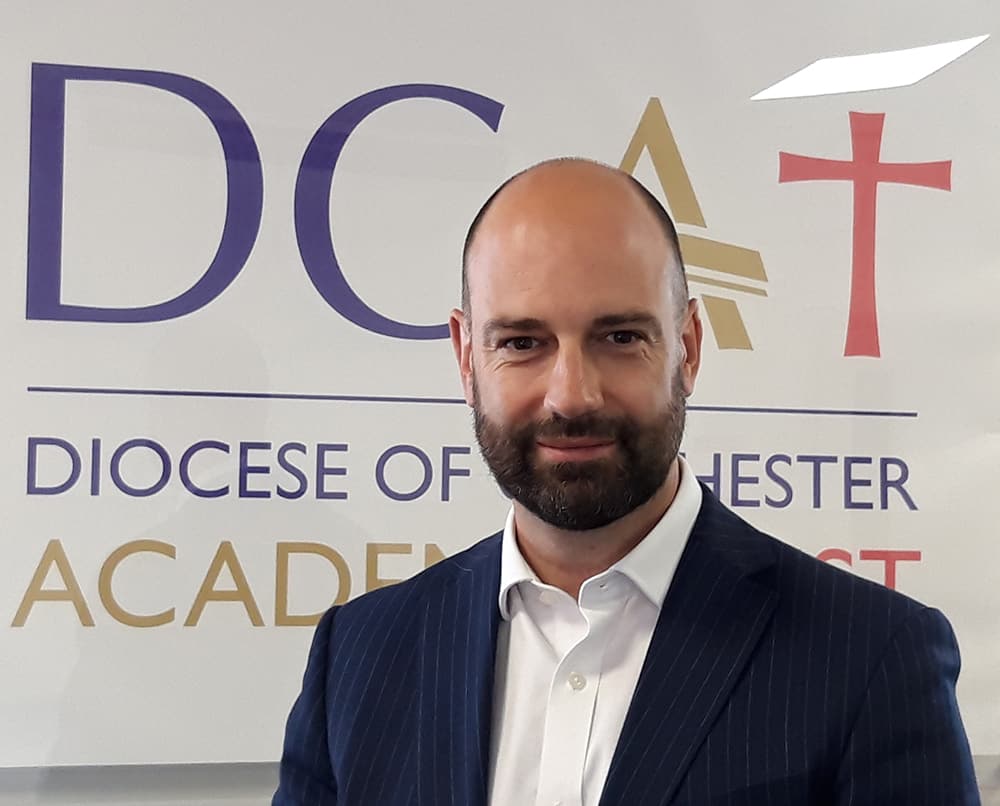 Mark Talbot
Chief Executive Officer
Dear all,
A very warm welcome back and on behalf of the everyone on the Trust Board we hope that you had a restful and well needed Summer break. As we welcome back the children let us pray for each one of them that they may feel safe and ready to learn again in school. We pray for the staff that they too may feel safe, rested and ready for the term ahead. For leaders let us lean on the verse from the 1 Chronicles 28: 20:
Be strong and courageous and do the work. Do not be afraid or discouraged, for the Lord God, my God, is with you.
We enter our next phase of responding to Covid-19 and for each school you have outlined key priorities in your Academy Development Plans. These will undoubtedly include responding to the impact of Covid and being in 'lockdown' in homes away from the safety and normality of school, alongside the challenges of maintaining the quality of education with different modes of working. Our shared education strategy is captured below with the draft next stages which will be worked up with our Headteachers during early catch up meetings.
Through Covid, the Trust's role has always been to provide our schools with clear guidance, and support. To work with the DfE and Local Authorities to hear what is coming down the track and to challenge where we believe that missteps are being taken. As always do let us know if we can be doing more or anything different to help you.
Finally, during the lockdown one of the saving aspects was the opportunity to get outside and walk. There were times when looking up and seeing the beauty of nature reminded me of God's purpose and plans. In a similar vein, during such challenging times it is important to keep our heads up and focused on playing our part in helping us all achieve our mid-term strategy of becoming a leading Trust by 2025. Working towards this, below are the 2020-21 Trust priorities. More detail and our updated full Trust Self Evaluation will be with you shortly.
Thank you in advance for everything you are doing and ready ourselves for a new and different academy year.
Mark Talbot
Chief Executive Officer