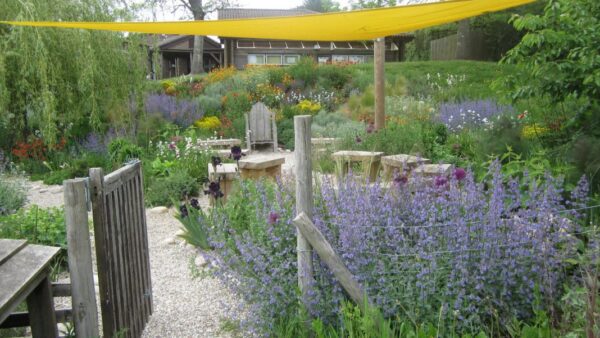 Sedlescombe CE Primary School's sensory garden, which was designed by parent Kristina Clode, and made a reality by parents, children and staff has won two prestigious awards at the National Society of Garden Designer's Awards in London.
Not only did it win best in its class, a design for the environment, but it also won the Judge's Award. Head judge Richard Sneesby said, "It's generous, beautiful, stimulating and creative, all the things you want a garden to be, and it possibly sets a new high bar for school grounds in the future."
We are thrilled that the garden and Kristina's work have been recognised in this way, but we love our amazing garden. Not only does it look good all year round, but also provides a haven for our children that supports their learning, play and mental and spiritual well-being. We feel very lucky to have had such a special garden created for us.