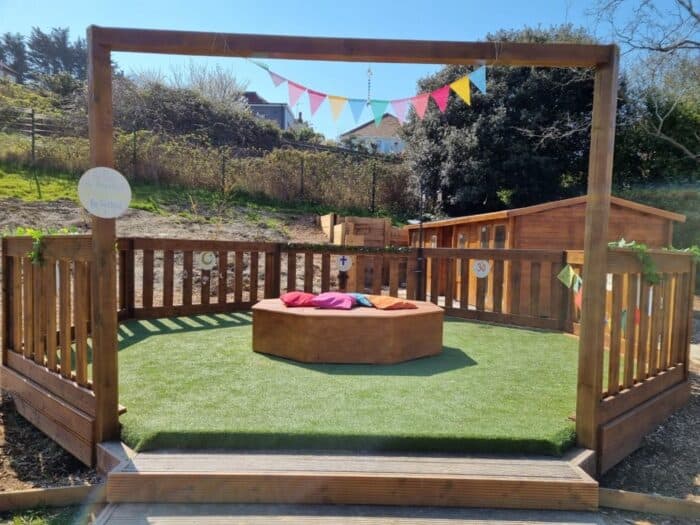 Richard White, Executive Headteacher, shared photos of the school's prayer garden, following some work the RE lead has been doing to enhance the space.
St Leonards has been working hard to raise the awareness of collective worship and RE around the school. The aim was to create a quiet and reflective space where children can not only feel calm, but also represented. 
The octagon shape allowed zones to be allocated to a variety of religions and world views, with consideration paid to the positioning of each zone. 
A new activity is planned each week to coincide with Collective Worship, Festivals and topical issues within the community. Teachers are encouraged to use the space during lessons, with the children able to access the Garden throughout the school day.