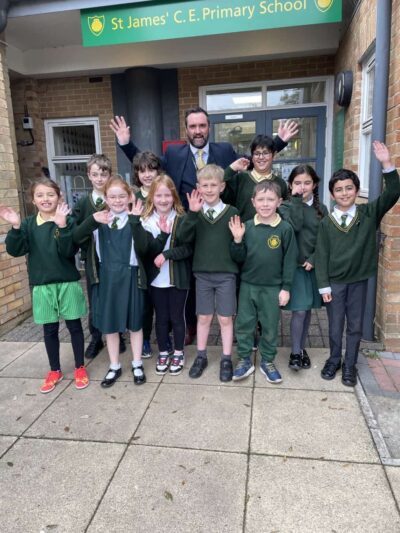 St James' make huge strides forward as they remain a 'good' school. The recently published Ofsted report is positive about many aspects of school life. The full report can be read here. Here are several highlights:
The school's values are firmly rooted in the Christian ethos of the school. Pupils know why learning through 'love, hope and forgiveness' matters.
Pupils feel safe and well cared for. They have no concerns about bullying. Parents recognise this caring culture, with one reflecting the views of many, commenting, 'the school has built a strong community where the children are supportive of each other'.
Leaders are determined that the school's curriculum will prepare pupils to be global citizens, ready for the next steps in their education and life. This ambition is understood by all staff and is evident in all aspects of school life.
A huge well done to everyone at the school – flying the flag for Church School education in Bournemouth!