We are a happy and successful, small primary school at the heart of the picturesque village of Sedlescombe. We have a strong ethos of learning built on Christian Values and have good links with St John the Baptist Church in Sedlescombe. We make the most of our rural location with weekly Forest School sessions.
At the heart of our school is each and every child. As a small school we are able to know each child as an individual and can build on their strengths and nurture and support their weaknesses. Our children are taught by dedicated, hard working staff who make learning fun and exciting whilst ensuring that we provide a high quality education so that every child realises his or her potential.
We believe that children thrive in an environment in which they are happy, challenged and safe. We therefore ensure that the classrooms are well-resourced and provide the children with a creative and stimulating learning environment.
We believe it is important to work in partnership with our families so we are an open and friendly school who are eager to work together to provide the best opportunities for our children.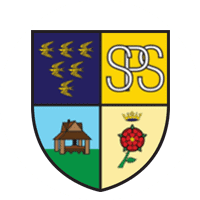 Sedlescombe Church of England Primary School
Brede Lane
Sedlescombe
East Sussex
TN33 0RQ
Email: office@sedlescombe.school
Telephone: 01424 870585
Website: sedlescombecep.e-sussex.sch.uk