St Paul's has a fine history dating back to 1871 and a reputation for excellence in the performing arts.
Our purpose-built Learning Support Hub, The Harbour, provides opportunity and pastoral support for all children beyond the classroom. This also includes a well-resourced nurture facility which provides support for children with specific needs. We have well-resourced ICT, a Performing Arts Centre, BMX track, outside gym and large grounds for sport and play.
Our Christian ethos supports and develops all pupils to become well-rounded citizens of the future. We welcome children from all faiths and value good manners, kindness and consideration for others.
Although we are a large school, we treat each child as an individual and develop their potential so that all can achieve and experience success.
Parents and children are fully involved in the life of the school. Parents are informed about their child's learning, their progress and next steps on a regular basis. We have an active PTA group – The Friends of St Paul's – who provide additional opportunities for children and a flourishing second hand uniform shop, as well as funding for the extras. Parents are invited to join working parties on a range of issues.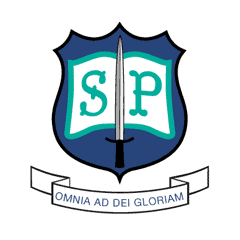 St Paul's CE Academy
Horntye Road
St Leonards-on-Sea
East Sussex
TN37 6RT
Email: office@stpaulsceacademy.org
Telephone: (01424) 424530
Website: www.stpaulsceacademy.org